What we provide to meet your objectives
B2C, also known as consumer market research is about understanding consumer attitudes, perceptions, opinions and behaviours on various topics that could relate to your market, product, or service?
Gaining granular insights into consumer behaviours will help keep you up-to-date with how trends, that will impact the way business is done, are evolving.
We are able to recruit specific opt-in consumers who are willing to take part in market research for any industry that they qualify for. We can find anything from online shoppers, movie-goers, hotel guests to sports fans, gamers and more.  Any age range, income bracket, ethnicity and even consumers possessing particular characteristics or behaviour traits.
In order for any B2C research project to be successful, we need to gain an understanding of your business, products and services, challenges and research needs.  Once this is established, we put together a project plan that is set out to meet your objectives and provide the following —>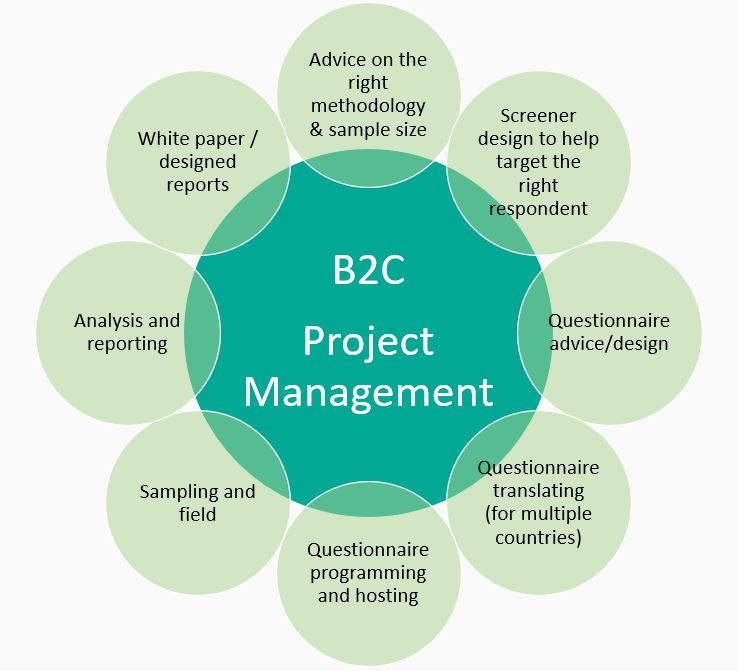 The B2C research audiences can be targeted by:
Need help with your market research?
Let us help you with your market research needs and reaching the right target audience in any country
Get a quote
Use our calculator, select your sample size, audience and deliverables to get a quote