Quantitative Research – the art or science of solving problems for business?
Quantitative research methods can be used to observe situations or events that impact people.
The research can produce objective data that can be clearly communicated through statistics and numbers.
This data can be used to:
make predictions
test causal relationships
find patterns and averages
extrapolate results to a wider population group.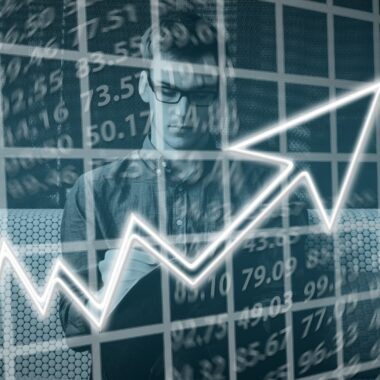 Quantitative data enables business to understand "what" is happening and also "why" and "how" it is happening.
The what, how and why are critical to understand for any business and the C-Suite.
Many strategies undertaken by businesses often ignore the need to collect essential data relating to how their consumer behaves and the reasons associated to such behaviour.
It is for this reason that strategies, business goals and Key Performance Indicators, often do not achieve their desired outcome, fundamentally because the source data – "the foundation" is lacking credible substance.
Without this data the following issues arise:
Not understanding the problem
Without understanding how the consumer thinks, what is important to them and what are their "triggers" to interact with your brand are, it is impossible to develop "solutions" embedded in a strategy which is born out of ignorance.
Is the "lack of interaction" a function of price, functionality, colour, geography, seasonality, size, etc.  These are all key source data inputs needed to develop a sound strategy.
Not understanding the organizations/businesses capabilities
Without understanding the source of the problem, its virtually impossible to evaluate the businesses capacity to be able to address these issues.
Does the organization require specialized skills, or increase manufacturing, storage, or logistics capacity?  Evaluating these issues and developing strategies to solve them, requires an understanding of what is trying to be solved.
Not fully recognizing cultural landscapes and changes
What is the problem, does this include a need to "re-calibrate" cultural issues as this has a potential to impact strategy, and account for internal and external barriers.
The most challenging issue facing many C-Suites is not knowing what information to collect and then what to do with available information.
It is for this reason it is critical for businesses to engage with their research company and provide them with what they "perceive" to be the problem or what they believe they are trying to achieve.
This is crucial for the research company to guide them in the type of questions to be asked and how best to correlate the data for maximum insights.
To develop a sustainable strategy, get in touch for the desired guidance and input
We also offer bespoke projects in these areas
We are proud of our work
and look forward to sharing our results with you
To discuss further, call us on 02034320294, or connect with us below
Need help with your market research?
Let us help you with your market research needs and reaching the right target audience in any country
Get a quote
Use our calculator, select your sample size, audience and deliverables to get a quote