What we provide to meet your objectives
Knowing the complexity of reaching the right people, (who are generally hard to reach decision-makers), to provide the insight needed, our years of experience understands these business challenges and the know-how to ask the right questions, to the right people, at the right time.
In order for any B2B research project to be successful, we need to gain an understanding of your business, products and services, challenges and research needs.  Once this is established, we put together a project plan that is set out to meet your objectives and provide the following —>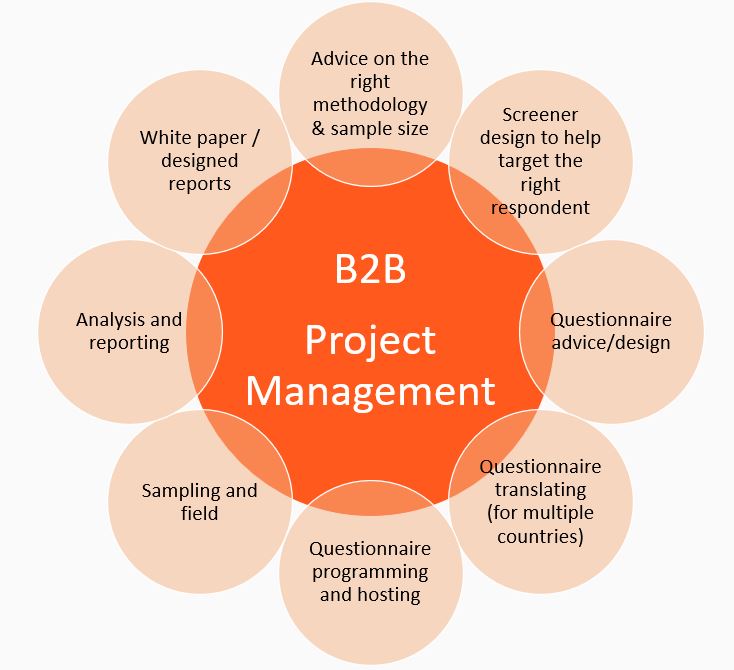 The B2B research audiences can be targeted by:
Need help with your market research?
Let us help you with your market research needs and reaching the right target audience in any country
Get a quote
Use our calculator, select your sample size, audience and deliverables to get a quote